Hop We Care in New York for an Immersive Expedition !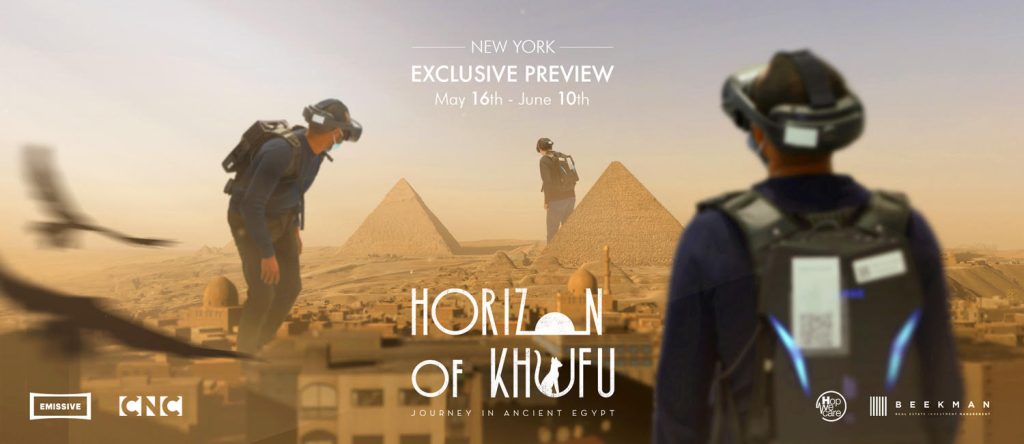 Hop We Care is in New York presenting, in partnership with Emissive and Beekman Reim, a unique Immersive Expedition in Virtual Reality: "The Horizon of Khufu" that will transport you in Ancient Egypt. After the successful opening of 'Eternal Notre Dame' in Paris in January, Emissive is coming to New York, in support of Hop We Care, to present its latest Immersive Expedition in Virtual Reality, which is the result of several years of research and data collected on site, in partnership with Peter Der Manuelian, professor of Egyptology and his team at the Giza Project, Harvard University.
Virtual Reality is being explored as a way to help patients relieve stress, combat anxiety and achieve a more peaceful or relaxed mental state. This technology could be also a possible solution to help patients manage chronic pain. Anxiety while in hospital, the constant worry about an upcoming procedure and the actual pain that one can suffer during or after a procedure are understandably taxing on anyone. Virtual Reality is presenting itself as an enticing solution to help patients relax and suffer to a lesser extent in such situations. In a recent pilot study conducted in London, patients reported that their overall hospital experience was improved by wearing the headset, while 94% said they felt more relaxed. Furthermore, 80% said they felt less pain after wearing the headset and 73% reported feeling less anxious.
Join us to experience this unique Immersive Expedition and donate to Hop We care so Virtual Reality initiatives can be proposed to hospitals.