Hop We Care at the 30th National Days of the ADH
An invitation to witness the artistic and cultural initiatives deployed by Hop We Care at the heart of the hospital for patients and caregivers with a live concert by Artumisk by Artumisk inviting participants to Venice. On the theme "I ♥️ my hospital – When performance is…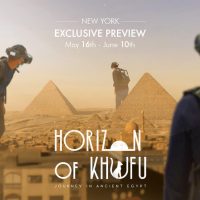 Hop We Care in New York for an Immersive Expedition!
Hop We Care is in New York presenting, in partnership with Emissive and Beekman Reim, a unique Immersive Expedition in Virtual Reality: "The Horizon of Khufu" that will transport you in Ancient Egypt. After the successful opening of 'Eternal Notre Dame' in Paris in January…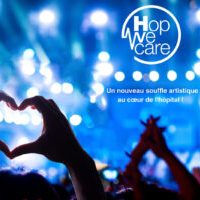 Hop We Care invites you to
the show !
The Hop We Care musical season continues with a new partner " Common Cents France " which allows us, thanks to the precious support of Fnac Spectacles and France Billet to collect funds with a solidarity donation for each show ticket purchased on the online platforms…
Hôp Les Voilà ! takes off and becomes Hop We Care
We are taking the high road with a change in name to "Hop We Care" in channel more international participation. That being said, we still maintain the same mission to improving the cultural opportunities for long-term patients in hospitals!  After an intense year of structuring and developing…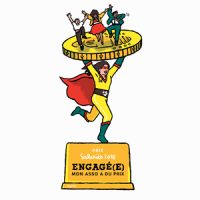 Boost "Engagé (e) mon asso a du prix" from Crédit Coopératif
Hôp Les Voilà ! wins the Coop de Boost " Engagé (e) mon asso a du prix " from the Fondation du Crédit Coopératif for the HÔP Dessine Ta Fenêtre project inviting patients and caregivers to artistic creation with artists mobilized at our side. A commitment to solidarity…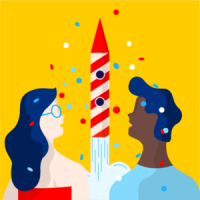 Public vote for the National La Poste #WomenofDigital 2021 !
There will be a new public vote for the Super Coup de Coeur National La Poste #FemmesduNumerique as part of the BIG (Bpifrance Inno Génération) event which will take place from October 4th to October 8th. Announcement of the winning company on October 11th with…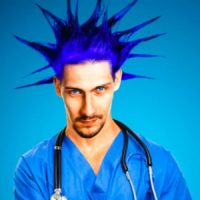 Launch of KissKissBankBank funding campaign!
In order to further celebrate and salute the front line healthcare workers of the Covid-19 pandemic, we must come together on this crowdfunding campaign with KissKissBankBank and La Poste Group, in support of women in the digital field. Let's strive to continue…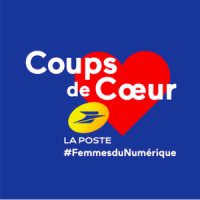 Hôp Les Voilà ! Wins the " Coup de Cœur La Poste " !
Hôp Les Voilà is the 2021 winner of the Coups de Coeur La Poste #FemmesduNumerique for the Paris region. A prize rewarding women for their determination to saving lives and bringing comfort to patients within the digital space. The project congratulates…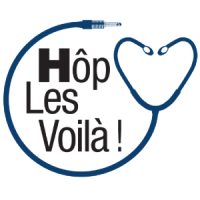 Creation of Hôp Les Voilà! endowment fund !
Hôp Les Voilà ! is a foundation dedicated to softening and improving the hospital environment, transforming the care experience by connecting patients and caregivers to the benefits of art, wellness, and culture with multiple initiatives deployed within the hospital thanks….