Launch of KissKissBankBank participatory funding campaign!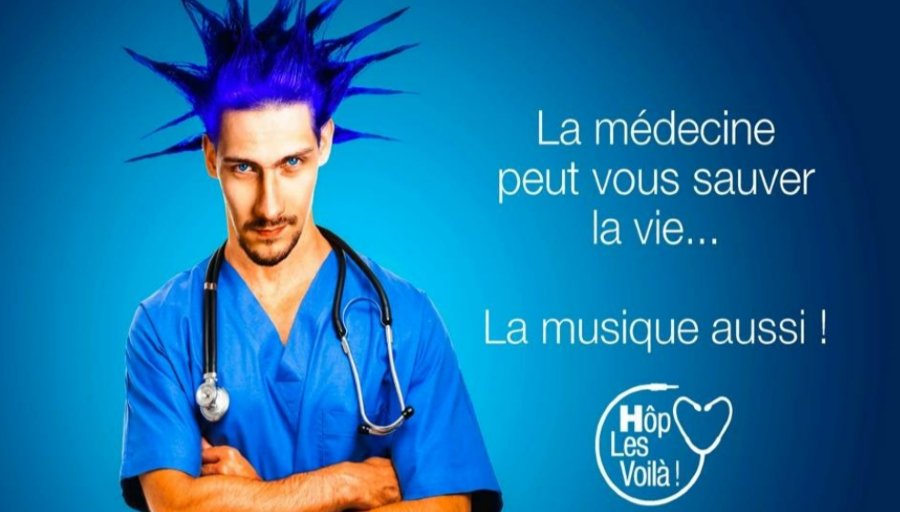 In order to further celebrate and salute the front line healthcare workers of the Covid-19 pandemic, we must come together on this crowdfunding campaign with KissKissBankBank and La Poste Group, in support of women in the digital field. Let's strive to continue this momentum of solidarity and offer caregivers musical interludes to live with patients in the heart of the hospital.
They are on the front line, let's give them front row seats to an exclusive concert in the heart of the hospital!
Amir is working with us to write a new artistic page for Hôp Les Voilà ! and is opening the ball for the 2022 season to offer those who cannot travel, an exclusive live concert in the heart of the hospital to experience magical moments shared between caregivers and patients and thus put the human element back at the heart of the healthcare process. 
Come and join the movement of the musical solidarity season Hôp Les Voilà ! to provide caregivers and patients with a unique experience to sweeten the care process, escape from their daily lives and experience the hospital differently with the magic of a live concert! Without the mobilization of the artists and the determination of our team, Hôp Les Voilà ! would not exist but we need YOU to co-finance Amir's first exclusive concert!
HÔP I'm making a donation to continue this beautiful solidarity movement : Click here !