A bubble of positive and communicative energy
Wellness workshops for caregivers and patients to forget about the care process and see life from a positive perspective! Real moments of letting go and relaxation in the heart of the hospital, led by care professionals and Hop We Care partners: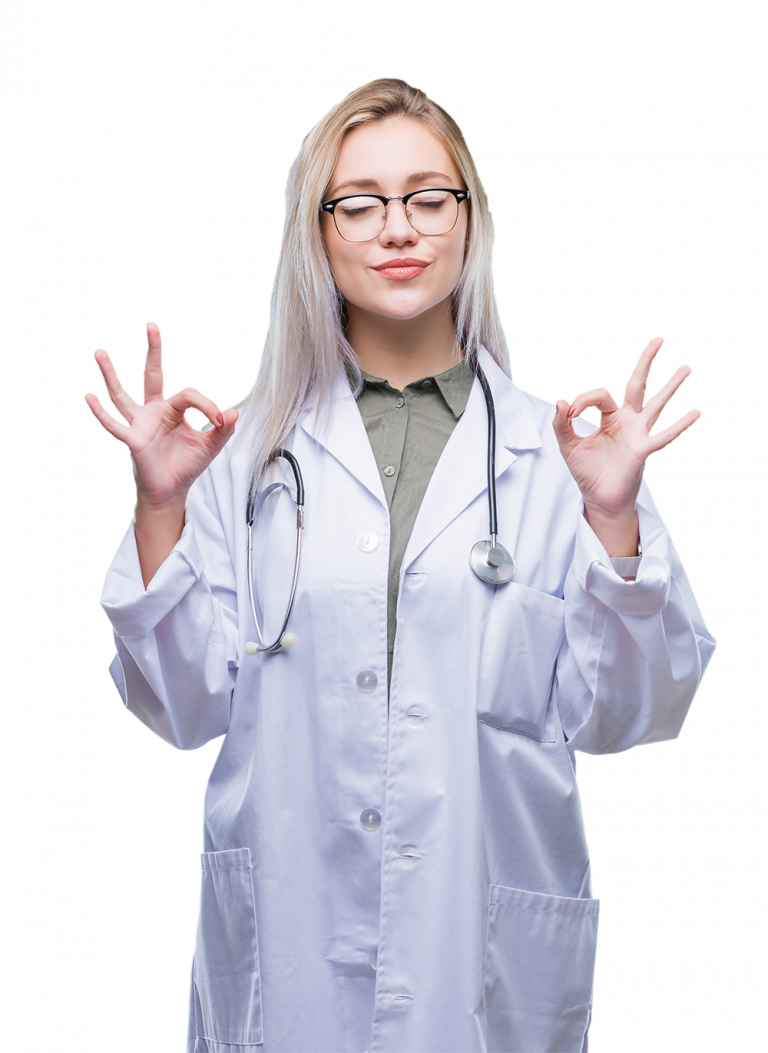 Reflexology, hypnotherapy, and sophrology workshops to enjoy a break of well-being, to reduce stress and fatigue and reboot your energy.
Cheerful workshops with "The Good Mood Class For Health" to activate good mood through the body and mind with tips and stories to let positive thinking guide you!
Micro-naps in the Nap&Up cocoons to encourage disconnection and allow real moments of letting go.
Georges Pompidou
European Hospital
Adolphe de Rothschild
Foundation Hospital
Paris Saint-Joseph
Hospital
"As part of the quality of life at work, Hop We Care comes to our workplace to offer us wellness workshops. I find this initiative really interesting and appropriate for us and we really need it."




Broca Hospital


Cécile D.
"I was very interested in this association, in the activities proposed and I discovered a great team, dynamic and committed, to propose initiatives to put some peace in the heart of the professionals and the patients."



AP-HP : Center


Charlotte C.
"I find this well-being initiative interesting and very appropriate for us. These days like today's provide a breath of fresh air, a moment of relaxation and relaxation and well-being for professionals. A beautiful discovery for for all the professionals of the hospital."

Broca Hospital


Catherine I.
"I started my day with a hypnosis session and I feel very relaxed after that. It was an interesting experience [...] and when it's done by the caregivers for the caregivers, it's very nice to be able to benefit from it too."



Cochin Hospital


Nathalie M.
"Thank you very much for this session, it does a lot of good, a great deal of calming, a great comfort and a great improvement in the quality of life at work and even an impact on private life."




George Pompidou European Hospital


Louise L.
"I have just finished my reflexology session, which did me a lot of good. I tend to be speedy and stressed out, so it relaxed me until I could resume an intense activity. Thank you!"




George Pompidou European Hospital


Françoise M.
"This is my first hypnosis session, I enjoyed it. At the end of the session I was very relaxed. I arrived with a state of fatigue and I feel much better. I want to continue."




Corentin Celton Hospital


Viviane D.
"We would like to thank you very much for this great moment offered to our staff yesterday. When we look at the videos, we can see that this moment of breathing, both literally and figuratively, came at the right time in our hospital."


Adolphe de Rothschild Foundation Hospital


Emmanuelle L.
"Thank you for giving us this opportunity for the caregivers to express themselves and to feel a real energy bubble at this time and especially at this moment! Thank you for all the caregivers!""




Adolphe de Rothschild Foundation Hospital


Sophie V.
"I wanted to create a positive dynamic within my new team and above all to propose a sequence for them that would benefit them individually and collectively. The format proposed by Sophie "The Good Mood Class At Work" was both meaningful, dynamic, good humor and life!"

La Poste



Christina V.
It is an exciting experience, if we can It's an exciting experience, if we can continue this kind of session, an activity that always pleases a lot and whose returns are always warmly recommended and appreciated."



Hôpital Fondation Adolphe de Rothschild


Catherine I.
"I am very proud to have dared to organize a Good Mood Class with my teams. well-being at work should not be a taboo but a pillar. It was an incredible moment of sharing, positive vibes, energy and good mood. I recommend 110%!"


PSA Group



Susanna k.
"Thanks to Sophie and her 2 acolytes, we have released the joy and positive energies of all the employees. By going back to basics, listening to our bodies and awakening our minds, Sophie gave us an incredible energy for the day and the weeks to come. "


BHV


Amandine D.