"W Care by 17%": a solidarity event in aid of Hop We Care !
Hop We Care wins the "Coup de cœur" award from the Engie Foundation for the HÔP Dessine Ta Fenêtre project, inviting patients and carers to create art with artists working alongside us. A commitment to solidarity on the part of the Engie Foundation, which mobilizes its employees for their personal commitment to the general interest.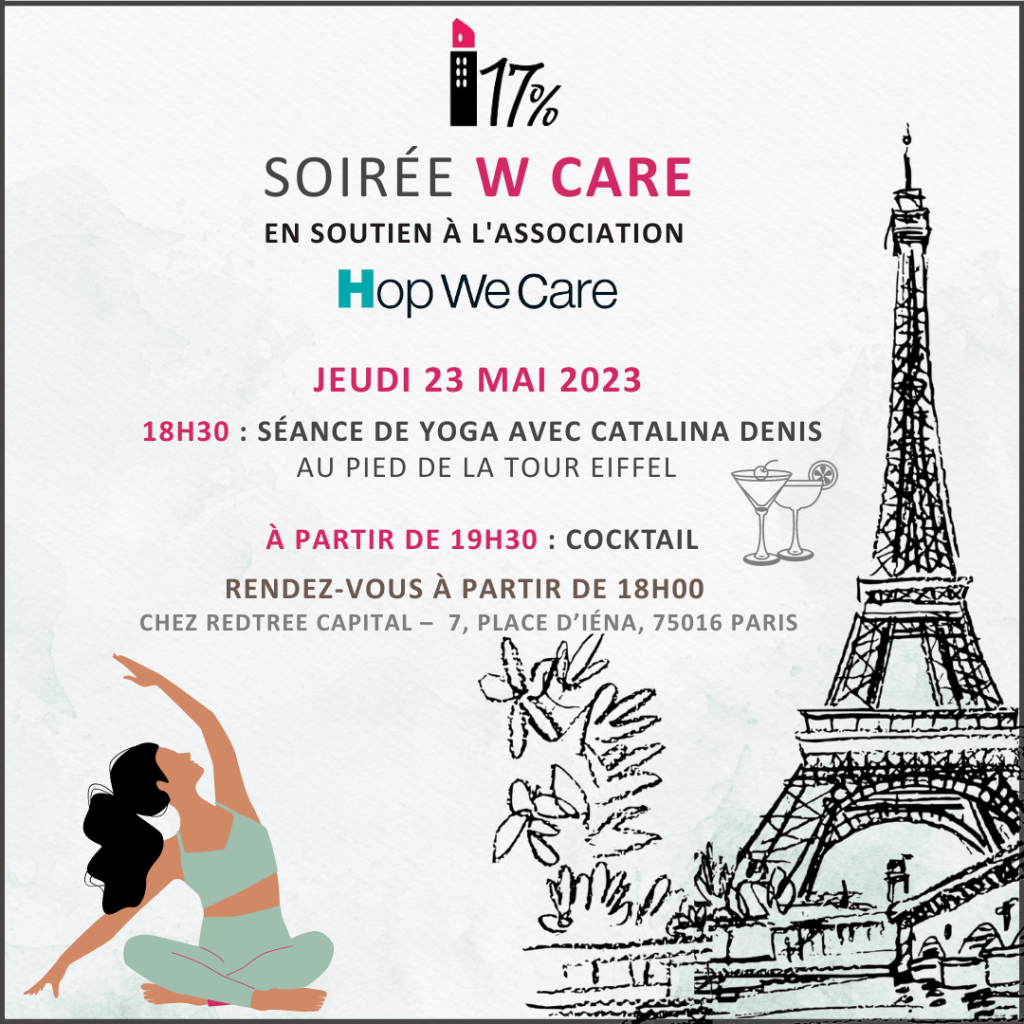 This wonderful initiative will enable members of the 17% association to meet Elisabeth Dive, President and founder of Hop We Care, and discover the artistic and cultural initiatives set up at the heart of hospitals throughout France. A fantastic opportunity to mobilize as many people as possible in support of Hop We Care's hospital-based initiatives !