Support My Cause" award from La Française !
Hop We Care wins La Française's Support My Cause award! With 330 voters, i.e. a participation rate of over 70%, La Française employees got involved in this 3rd edition of Support My Cause.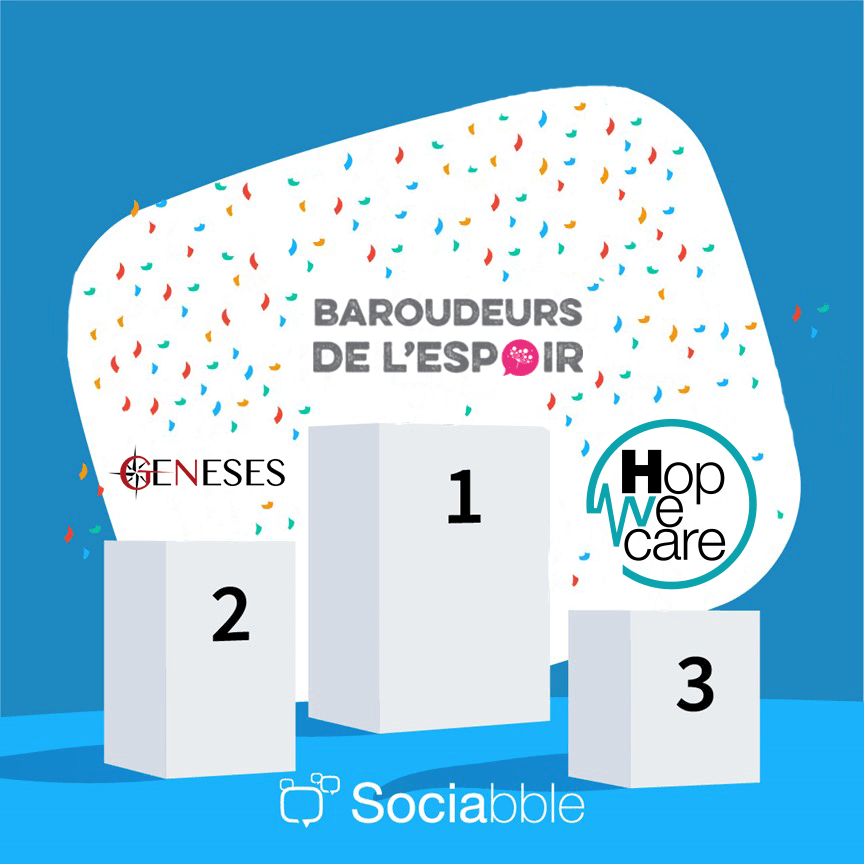 "Support My Cause" is a fantastic initiative by La Française, enabling employees to promote an association defending a social cause close to their hearts.

This year, the Hop We Care endowment fund was supported by Claire MONTEIL-ROBERT with a campaign introducing employees to the three action programs HOP Les Concert, HOP Musique En Chambre and HOP L'Immersion. This was an opportunity for La Française employees to enjoy an incredible experience of immersion in Space in Virtual Reality, offered to hospital patients: "Dans la Peau de Thomas Pesquet" ("In the Skin of Thomas Pesquet"). Moments of pure delight for patients and healthcare professionals alike, as they escape their daily lives and enjoy a unique experience!